Swimming Pool Cleaning and Maintenance
Inground Swimming Pool Cleaning and Maintenance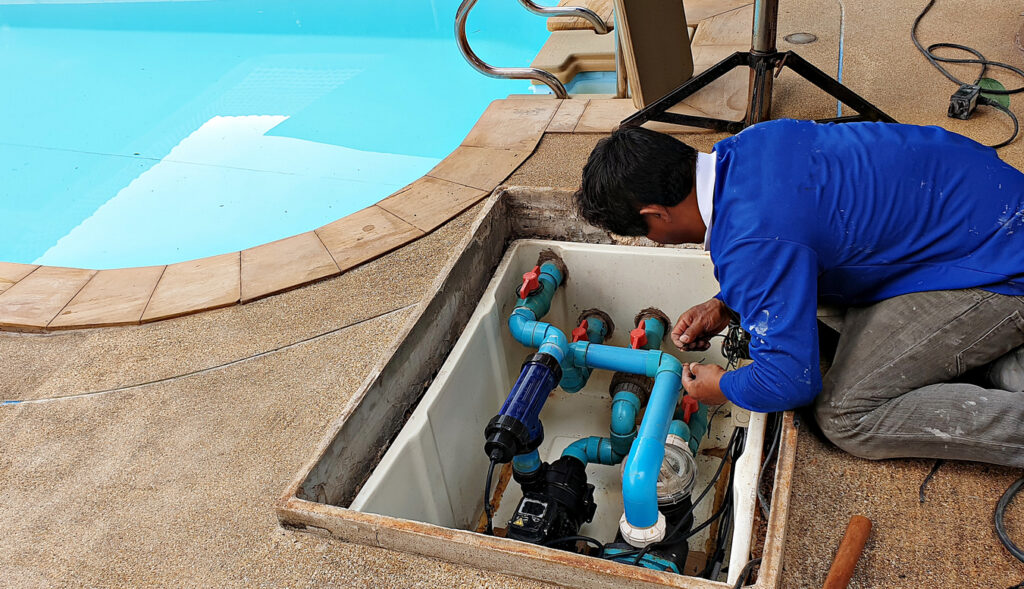 Frequently Asked Questions
The best way to ensure that your custom pool is clean and in good condition is to hire a professional pool maintenance and cleaning service to maintenance the pool when needed. Mirage Pools offers maintenance, cleaning, and repair services to keep your inground pool in great condition all year round.
To keep your pool in its best condition requires weekly to monthly maintenance, depending on the type of pool and equipment used. This includes scrumming and skimming the pool, along with checking the filters, water levels, and chemicals.
It will usually take around 1 – 4 hours to fully clean your pool, depending on the size of your pool and how often it is cleaned.
Pools with green water will usually take around 3 – 4 days to become clear again after maintenance.
Your swimming pool over should be thoroughly cleaned at last once a year to maintain the cleanliness of your swimming pool. 
Mirage Pools includes swimming pool cover cleaning and repair within our pool maintenance and cleaning services. 
Please complete the form or give us a call to get started building your custom swimming pool.